Sell More Yearbooks with Strategic Marketing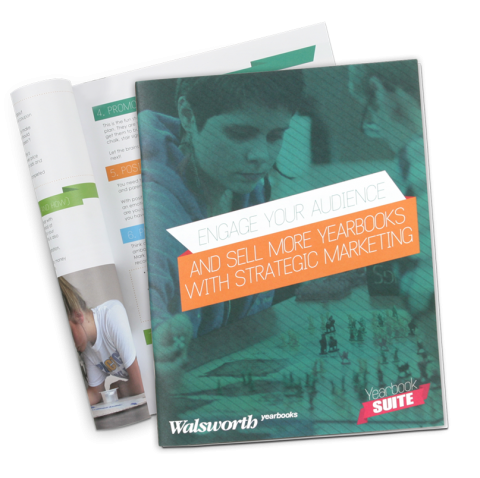 This in-depth marketing book will help you and your staff:
Define and get to know your target audiences
Learn how to use the 4P's to ensure your marketing is effective
Define the right marketing tactics for your school community
Set up your marketing plan
Understand ways to use social media to maximize engagement with your purchasers
Make Sure You've Covered It All with My Marketing Plan

Now that you know what marketing is and how to use it, reference this handy PDF to:
Make sure you've covered everything in your marketing plan
Teach other staffers what tools are available
Use as a refresher when you need it
Yearbook Marketing Checklist
Use this checklist to make sure you're covering all the bases!
Creative Ideas for Selling Your Yearbook
Download this free eBook for tons of great marketing ideas that other schools have used to create excitement and sell more books.
Bring your yearbook to life with Yearbook AR
Teach your staff the magic of augmented reality in your yearbook with Yearbook AR.
Yearbook Survey
Distribute this survey with your yearbook to get opinions and improve next year's yearbook.