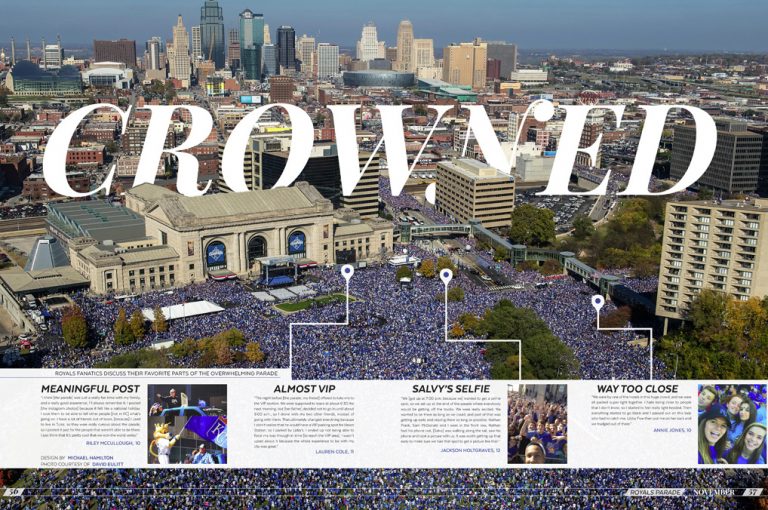 Designers from three Walsworth Yearbooks schools named Finalists in NSPA 2016 Design of the Year contest
Written by Evan Blackwell, CJE
Submissions from three Walsworth Yearbooks schools have been named Finalists by the National Scholastic Press Association (NSPA) in its 2016 Design of the Year contest.
Of the 10 Finalists named in the Yearbook Page/Spread category, three were from Walsworth.
Michael Hamilton of the Hauberk staff from Shawnee Mission East High School in Prairie Village, Kansas, was named a Finalist for his spread about the Kansas City Royals World Series parade.
Nicole Stuessy of The Lion staff from McKinney High School in McKinney, Texas, was named a Finalist for her spread about the local McKinney high schools sharing the same football stadium.
Susan Wang of the Wings staff from Arrowhead Christian Academy in Redlands, California, was named a Finalist for her spread on the San Bernardino terrorist attack.
All of the Finalists for the Design of the Year contest can be viewed on the NSPA website.
Winners will be announced at the JEA/NSPA Fall National High School Journalism Convention in Indianapolis, Nov. 10-13.