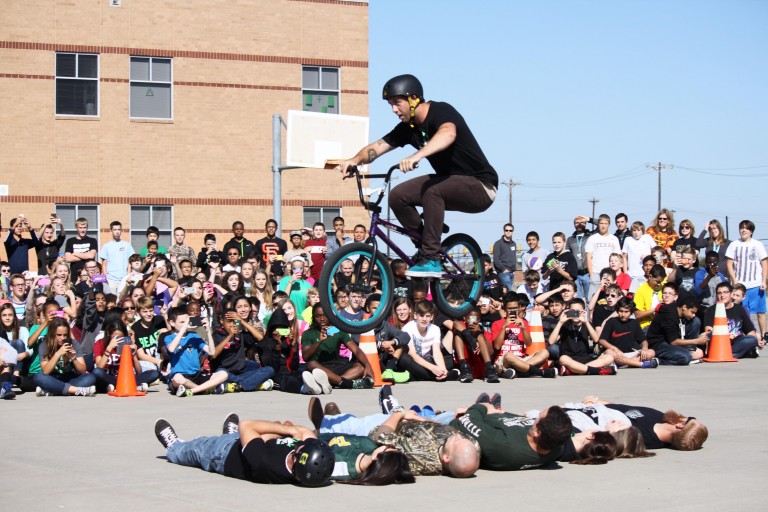 Check out the winners of our 2015 Photo Contest!
Written by Evan Blackwell, CJE
Walsworth's 2015 Photo Contest was our biggest contest to date and the number of amazing photos we received was absolutely outstanding. Thank you to all the amazing yearbook photographers who entered!
We received more than 3,700 submissions in this year's contest – that's a ton of awesome images. Without further ado, congrats to the following winners…
Academics – Cassitty Terrill, Kiski Area High School, Vandergrift, Pa.
Clubs/Organizations – Adriance Rhoades, Mansfield Legacy High School, Mansfield, Texas
Feature/Portrait – Sean Oulashin – Arts and Communications Magnet Academy, Beaverton, Ore.
Junior High/Middle School – Sara McDonough, Trinity Springs Middle School, Keller, Texas
Photo Illustration – Noah West, Bentonville High School, Bentonville, Ark.
School Spirit – Maggie Tully, Hamilton Southeastern High School, Fishers, Ind.
Sports Action – Nicholas Kahtava, Shawnee Mission Northwest High School, Shawnee, Kan.
Student Life – Alex Iannone, Arrowhead Christian Academy, Redlands, Calif.
You can see each winning photo and Honorable mention winners were also chosen in each category and they can be viewed at Walsworth's Facebook page.
Each winner will receive a $100 Visa gift card, and a pizza party for their yearbook staff. Once again, congratulations to all the winners!