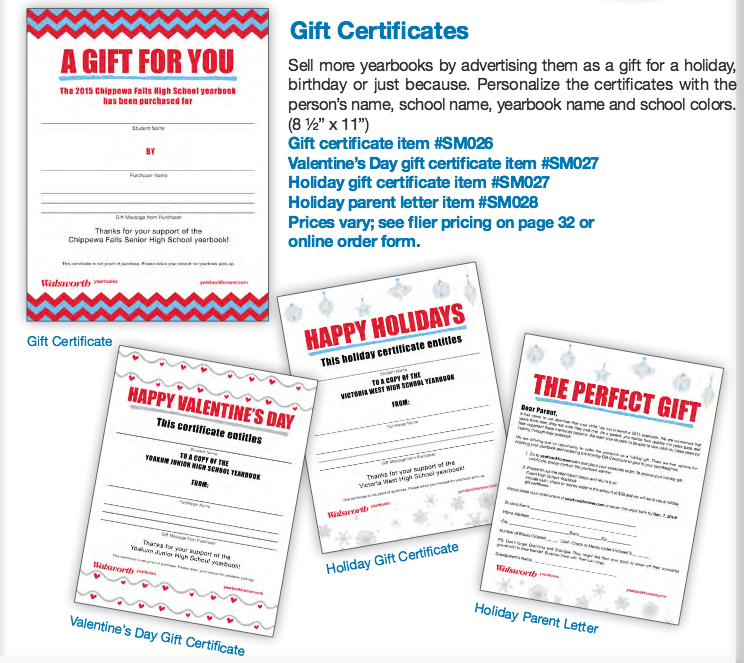 Yearbooks make a great holiday gift
Written by Evan Blackwell, CJE
Has your yearbook staff ever organized a campaign to promote the yearbook as a holiday gift?
Think about it. We are now entering the time of year where gift shopping will shift into overdrive, and there is no other product being created at your school that so perfectly captures the memories of the year and is sure to last as long.
Walsworth Yearbooks can provide your staff customized materials that will help sell the book during the holidays.
Check out the gift certificates available in our Customized Marketing Catalog. You can order holiday gift certificates, personalized with your school name and school colors; and you can also order a letter home to parents to match, personalized with your school's name and sales information.
Looking for help with a holiday email? Just visit our Market to Parents page, where we can help you with an email you can personalize and send out to parents promoting the yearbook as a holiday gift.
Does your staff run a holiday sales campaign? If so, tell us what tactics you use in the Comments area below.