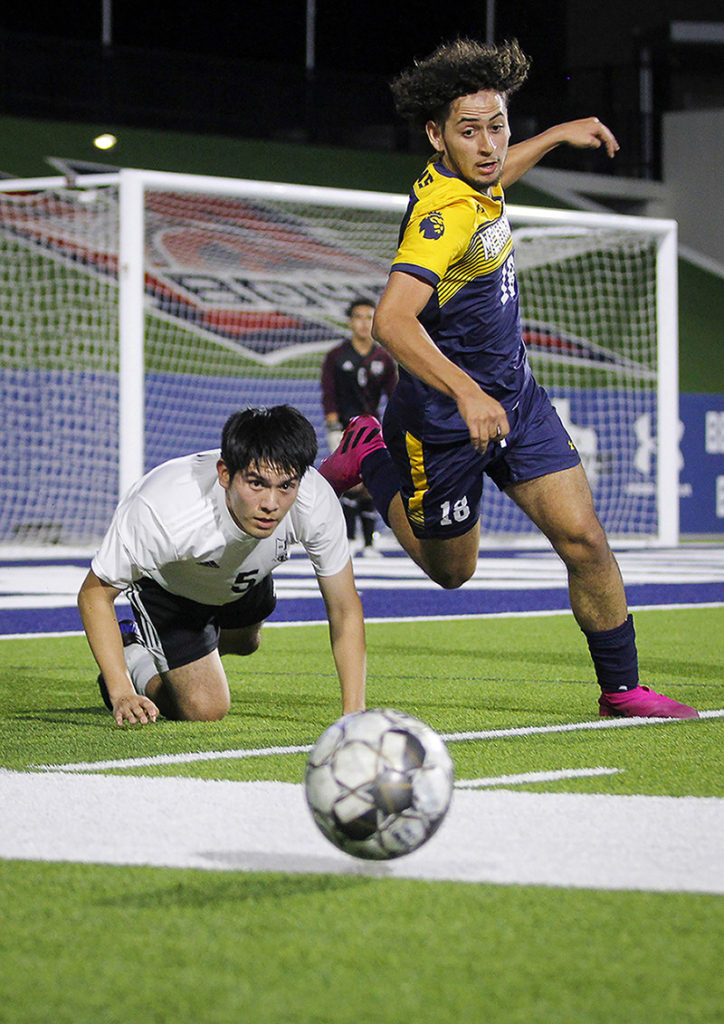 Photo by: Landry Raymond
McKinney's Raymond wins NSPA Photo of the Year in Sports Action
Written by Evan Blackwell, CJE
Landry Raymond's candid image of two soccer players going after the ball won first place for McKinney High School in the Sports Action category of the National Scholastic Press Association's (NSPA) Photo of the Year Contest when results were announced this past weekend at the virtual Fall National High School Journalism Convention.
Raymond's top prize was one of four finalists for The Lion staff from McKinney in McKinney, Texas, to place in NSPA's Photo of the Year. McKinney's Marian Ramirez was named Honorable Mention in Sports Action. Entries from Elizabeth Chan finished third in Feature Photo and Honorable Mention in Sports Feature Photo.
Elsewhere for Walsworth Yearbooks schools: Nick Styers from the Lair staff of Shawnee Mission Northwest High School in Shawnee, Kansas, placed third in Environmental Portrait; while Seth Miller from Legacy High School in Mansfield, Texas, was named Honorable Mention in Feature Photo.
McKinney, SM East writers earn Honorable Mention
Both Elizabeth Long from Shawnee Mission East High School and Jailyn Serrano from McKinney High School were named Honorable Mention in the Feature Story category of NSPA's 2020 Story of the Year Contest.
Long, of the Hauberk yearbook staff, wrote a profile of an East student battling cancer. Serrano, of The Lion yearbook staff, wrote a profile of teacher Robert Mierow overcoming a traumatic leg injury.