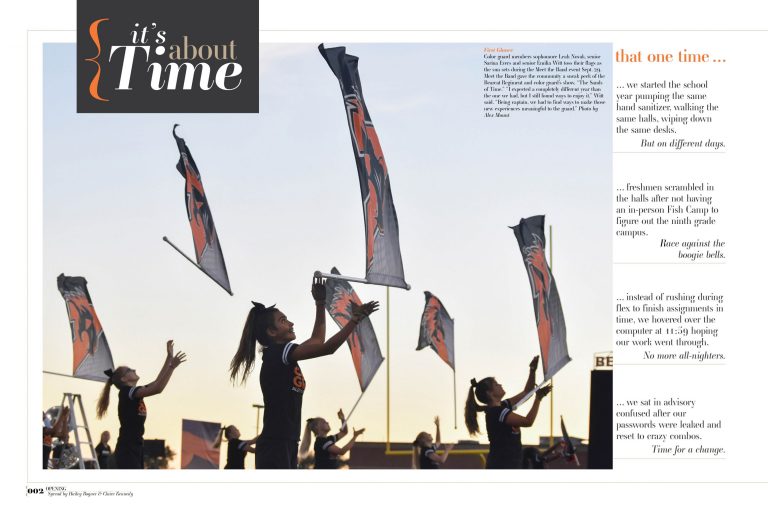 12 Walsworth Yearbooks Schools Named NSPA Pacemaker Winners at JEA/NSPA in Los Angeles
Written by Marketing Staff
After two years of virtual conventions, the JEA/NSPA Spring Convention returned to in-person this past week in Los Angeles. For the first time since before most people had heard the word COVID-19, student journalists were able to gather in the same room as NSPA announced their Pacemaker winners on Saturday at the Westin Bonaventure Hotel.
Congratulations to the 12 Walsworth-printed 2021 yearbooks that were named NSPA Pacemakers. Those NSPA Pacemaker winners included:
Apollo, Colonial Forge High School, Stafford, Virginia
El Corazón, El Camino Real Charter High School, Woodland Hills, California
Fusion, Hagerty High School, Oviedo, Florida
Hauberk, Shawnee Mission East High School, Prairie Village, Kansas
Horizon, Blue Valley Northwest High School, Overland Park, Kansas
Indian, Shawnee Mission North High School, Overland Park, Kansas
Lair, Drake Middle School, Arvada, Colorado
Lair, Shawnee Mission Northwest High School, Shawnee, Kansas
Ledoian, Aledo High School, Aledo, Texas
Odyssey, University High School, Orange City, Florida
Panther, H.B. Plant High School, Tampa, Florida
The Lion, McKinney High School, McKinney, Texas
The following 2021 Walsworth yearbooks were previously named NSPA Pacemaker Finalists:
Legend, William R. Boone High School, Orlando, Florida
Oro, Cactus Canyon Junior High School, Apache Junction, Arizona
Oviedian, Oviedo High School, Oviedo, Florida
Raider, Gulliver Preparatory Middle School, Coral Gables, Florida
Raider, Gulliver Preparatory Upper School, Pinecrest, Florida
Sigma, Eastern Lebanon County High School, Myerstown, Pennsylvania
The Arena, Legacy High School, Mansfield, Texas
The Stampede, J.W. Mitchell High School, Trinity, Florida
The Round-Up, Woodland Junior High School, Fayetteville, Arkansas
The Torch, Athens Drive Magnet High School, Raleigh, North Carolina
Additional congratulations to the following two new Walsworth customers for 2022: Marquee, Alexander W. Dreyfoos School of the Arts, West Palm Beach, Florida, was named a Pacemaker winner and Genesis, Rock Ridge High School, Ashburn, Virginia, was named a Pacemaker Finalist.
According to NSPA, teams of professionals judge the yearbooks using several criteria, including coverage and content, quality of writing and reporting, leadership, design, photography and graphics. These yearbooks are selected by a panel of judges based on coverage, writing, design and photography, among several other criteria. For a full list of winners, you can visit the NSPA website.