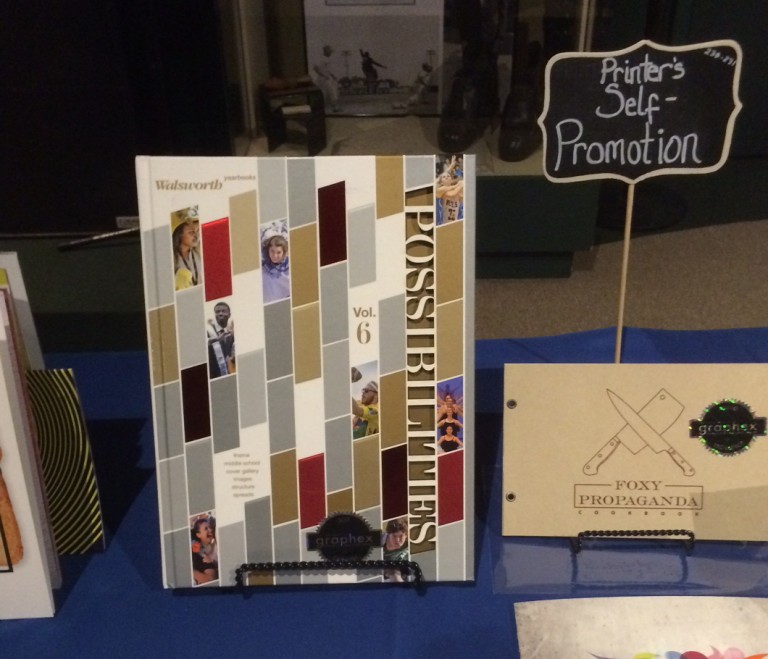 Walsworth's Possibilities receives Best of Category at PIA Graphex Awards
Written by Evan Blackwell, CJE
Possibilities, Vol. 6, the most recent edition of Walsworth's idea book which showcases outstanding yearbook work done by Walsworth schools, was honored with a Best of Category award on Thursday night at the Graphex Awards held by the Printing and Imaging Association (PIA) of MidAmerica.
Possibilities was one of 32 Best of Category winners chosen out of hundreds of entries from across Kansas, Missouri, Oklahoma and Texas.
Walsworth's Commercial division was also honored with an Award of Excellence for the printing of Touching Home, which chronicled the 2014 baseball season of the Kansas City Royals.
Walsworth, and all of this year's Graphex winners, were honored at PIA MidAmerica's Awards Gala Thursday night at the Negro Leagues Baseball Museum in Kansas City.
PIA MidAmerica's Graphex Awards were created in 1989 to annually recognize the outstanding abilities of printers to transform paper and ink into outstanding forms of communication.
Each year, hundreds of entries are submitted to showcase their capabilities and acknowledge their employees' and customers' creativity and technical abilities.