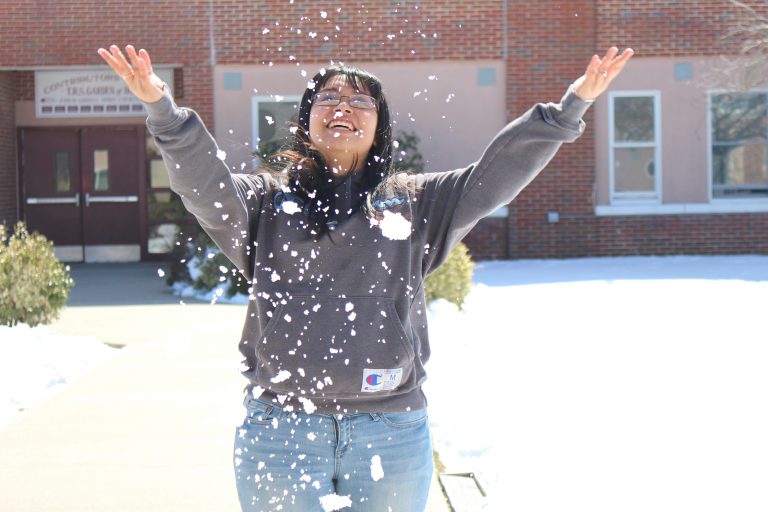 Photo by: Joshua Gonzalez
Systems of Success – Plan for the holidays; Optimize your December
Written by Jim Jordan
One of my most significant failures as an adviser was that I never put into place a strong system that helped me manage the holiday deadline season well.
For too many years, all of the 35 I was an adviser,  I let December deadlines manage my life and they drained too much of the joy of the holidays.
Don't let that happen to you. By setting your deadlines early in the month and developing clear guidelines to meet them, yearbook does not have to overwhelm you or your holidays.
Of course, you still have to meet those deadlines and hit your page goals, but don't forget to put your family and yourself first. The year is nearly half over and you are on your way to finishing an amazing yearbook. Celebrate and enjoy!
December Systems
Check these off early and you will be able to have a stress-free vacation.
Reconfirm your page goals for December and January. Reexamine your ladder and decide what pages you will send in December and January. Set goals for what you plan to send before winter break begins. The number of pages you send will be determined by the number of pages in your book and your plant deadline schedule. Remember your ladder is a living document. Mark off the pages you have completed and celebrate.
Pages in the pipeline for January. January can be a slow month if you don't plan for success in December. Decide what can be completed in January and get those pages started. For us, January was a great time to work on Clubs, Organizations and Academics spreads.
Plan time to party and shut it down. Whenever your last day of school is, plan that final deadline of the year to be completed at least three days (better a full week) before vacation begins. Do not take the work and the stress up to the very last day. I made this mistake for years. Too many times we even worked some during winter break. This is wrong. Bad. Don't do it. Everyone, especially the adviser, needs to get away from yearbook for a while.
Celebrate Your Success. End the year with a holiday party to celebrate all you have accomplished in these first four months of the school year. We used to hold our holiday party off campus in a home, but over the years the way we could ensure that everyone would be there was to have our party during class time. Our potluck and gift exchange were always one of the favorite days of the yearbook year.
Clean, Put Away, Secure. The last thing the staff should be sure to do is tidy up the room, put everything away (including your holiday decorations) and if you have any valuables in your yearbook space, secure them for the two weeks when no one will be in the building. Come back in January ready to start an exciting new year.
December Resources
Yearbook Holiday Fun. Check out walsworthyearbooks.com/holiday-fun and see how we can help warm up your yearbook sales during the holidays with marketing templates, memes, coverage ideas and more.
Check out the 12 Days of eBooks! This holiday season, Walsworth has decided to celebrate by creating the 12 days of eBooks! We're pretty proud of all the helpful eBooks we've created, and we want to make sure you're aware of them too. That's why over 12 days this month, we'll be putting the spotlight on 12 of our specific eBooks. Each one will get their own day on our social media channels.