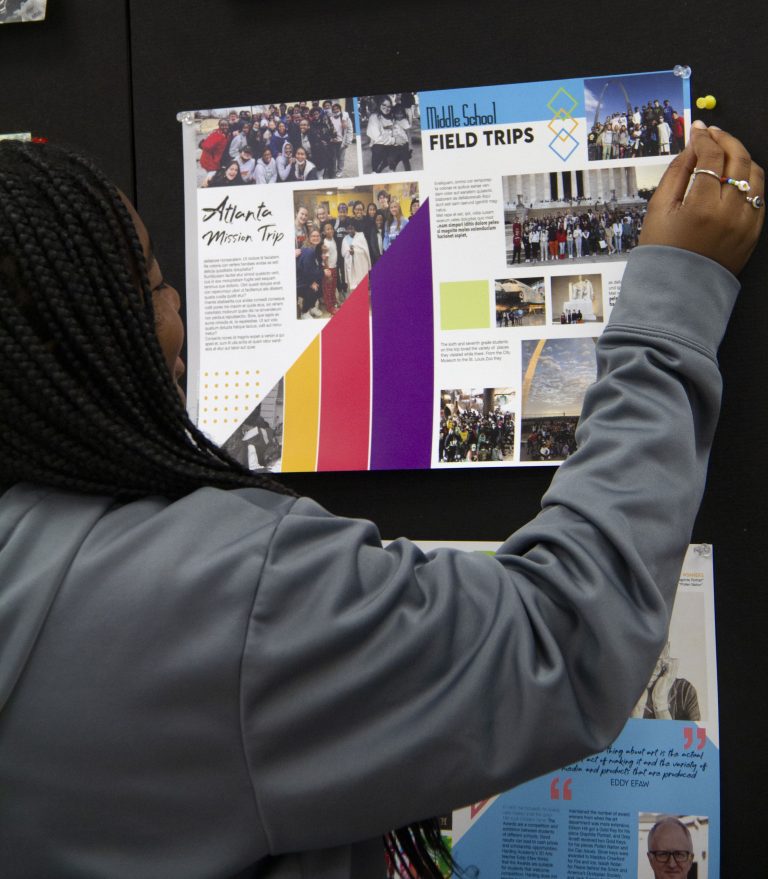 Photo by: Zoey Donels
Question for many after final deadline is, "What's next?"
Written by Timothy Cain, CJE
Like yearbook advisers all over the country at this time of year, I am exhausted but also proud and grateful for what my yearbook staff designed and produced in telling our school community's stories. As summer break begins and I reflect about the past year, I recall what my favorite TV series character President Jeb Bartlett of The West Wing often said, "What's next?"
Here are a few thoughts about what we and our students can do over the summer in preparation for next year.
First and foremost, celebrate what your staff members have accomplished in producing the school's yearbook. The vast majority of people at your school have no inkling of what it takes to produce, design and market the yearbook; therefore, as advisers, we should applaud our student journalists and encourage them to take time to reach out to those members of the community who agreed to do an interview, who assisted in providing schedules and class rosters, and who agreed to allow student journalists to take photos during a lesson, to name a few.
Once you have acknowledged what went well and paid tribute to your student journalists, have the students begin to examine this year's book. Your editors for next year could facilitate a discussion that asks: What did we do well that we should continue for the next book? What aspects of the book need to change? How do we make next year's book unique while maintaining the standards of scholastic journalism excellence? After critiquing and reflecting on their work, students should make a list of three specific aspects of the book they would like to see improved.
For example, my staff has decided they want to feature students who often are forgotten. This means they will need to conduct more research, conduct thoughtful interviews and practice how to take environmental photographs. Finally, my returning staffers recognize that they need to do more academic coverage. The larger takeaway here is that we must always have a growth mindset and take the necessary action to improve our journalistic skills.
In addition to taking time to relax and recharge ourselves, we should also participate in some professional development. I strongly encourage you to register for the 2022 Virtual Adviser Academy from June 27-29. Walsworth's outstanding advisers share their expertise and material during this three day workshop. Beyond this workshop, attending the Journalism Education Association (JEA) Adviser Institute in New Orleans from July 11-14 will provide yearbook and journalism advisers skills, activities and a hands-on experience that will allow you to collaborate with colleagues from all over the country. I have attended this institute twice in New Orleans and once virtually. The way I teach design, photography and writing has improved over the years because of this professional development experience. You should also talk to your Walsworth Yearbooks sales representative about summer workshops in your area. This is a great experience for you and your staff, and it provides opportunities for your staff to bond before the school year even starts.
Even if it is not possible to participate in these professional development opportunities this summer, I encourage you to consider them for next year. In the meantime, like your editors, make a list of three things that you as the adviser can do to improve your staff's experience and skills. For me, this means that I need to develop some lessons on taking environmental photos, that I have to develop a mechanism via Google Sheets to track our coverage and organize the assignments for telling academic stories.
Congratulations for telling your school's stories for the 2022 school year! It is my hope that with reflection and purposeful planning, your staff will approach the new school year in a collaborative, open-minded way that will encourage new and veteran staff members to design and produce a fun, unique book in 2023.
Comments are closed.