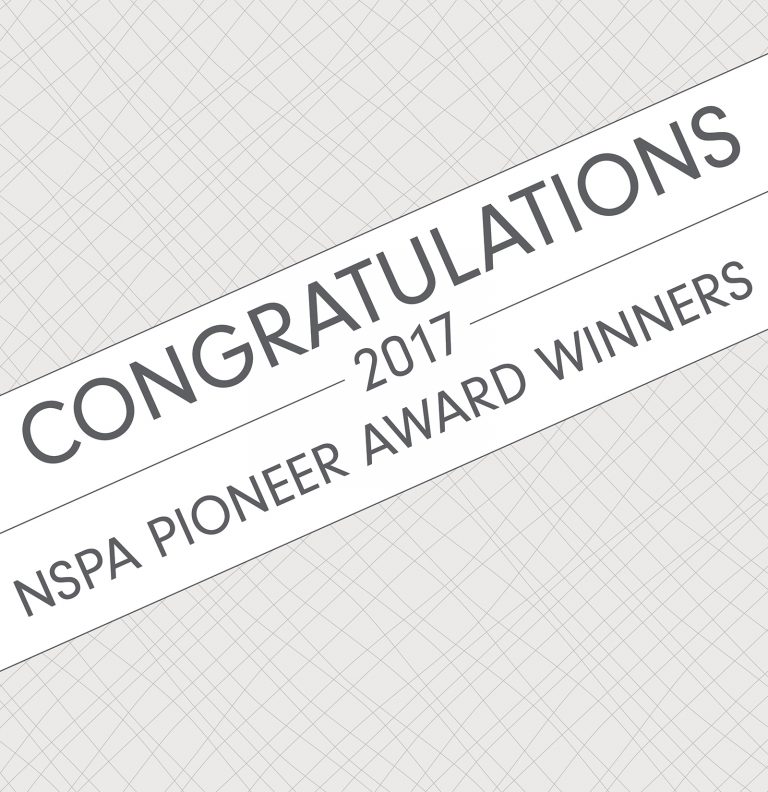 NSPA announces eight 2017 Pioneer Award winners
Written by Evan Blackwell, CJE
The National Scholastic Press Association (NSPA) announced that eight individuals have been selected to receive a 2017 Pioneer Award, NSPA's top individual honor.
Each year, NSPA awards the Pioneers to people who have made a significant contribution to scholastic journalism beyond their regular job requirements.
This year's Pioneer winners include:
Jeanne Acton
Vicki McCash Brennan
Jeff Browne
Brenda Field
Kathy Hill Habiger
Pete LeBlanc
Al Tims, Ph.D.
Mitch Ziegler
The Pioneer winners will be recognized at the JEA/NSPA National High School Journalism Convention either in November in Dallas, or in April in San Francisco.
NSPA maintains a composite plaque of all Pioneer winners at their headquarters in Minneapolis. Candidates are nominated by previous Pioneer winners and NSPA board members.