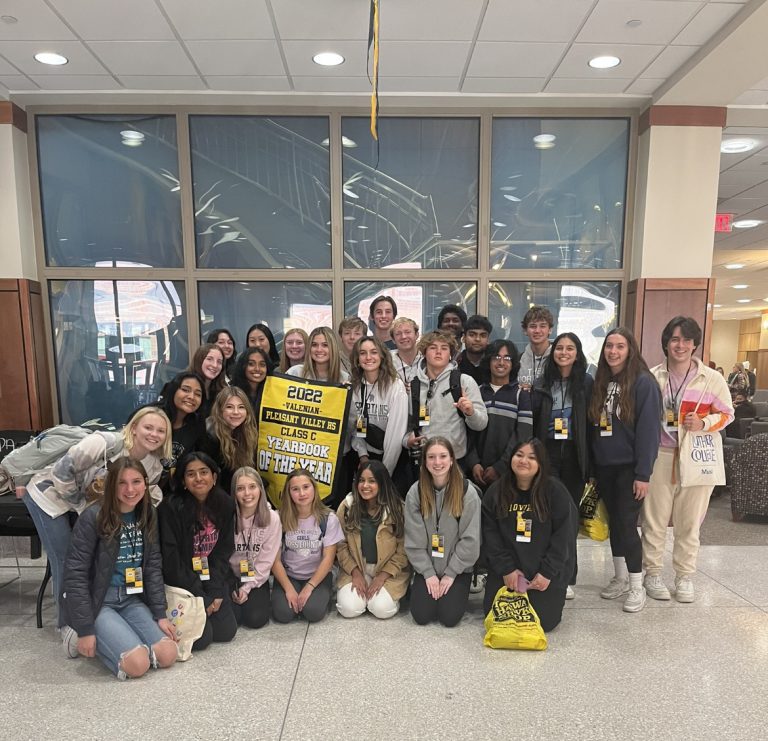 2022 Iowa Yearbook of the Year Award Winners
Written by Alec Aguirre
The Iowa High School Press Association named their 2022 Yearbook of the Year awards, and two Walsworth schools received the incredible honor.
The Torch staff from Webster City High School in Webster City, Iowa, was chosen as the Class B winner. This is the second year in a row the Torch yearbook staff received this award. Their theme was "Make It Count," and this is the 25th year of being a yearbook adviser for Michele Veldhuizen.
"I am beyond proud of Michele and her yearbook staff for winning this award in back-to-back years," Iowa Walsworth rep Brad Hempstead said. "One thing I really enjoy about teaming up with the Webster City High School yearbook staff is how open-minded they are to new ideas and constructive criticism. Everyone understands that the ultimate goal is to create the best yearbook they can."
The second school is Pleasant Valley High School in Riverdale, Iowa. The Valenian yearbook staff was named the Class C Winner for their 2022 book. Their theme was "Here For It," and their adviser is Maureen Dyer.
"It has been great watching my students grow as designers and journalists," Dyer said. "I think our book is a reflection of their hard work and dedication to create a product we were excited and proud to share with the school."
For more information on the awards, be sure to check out the Iowa High School Press Association.