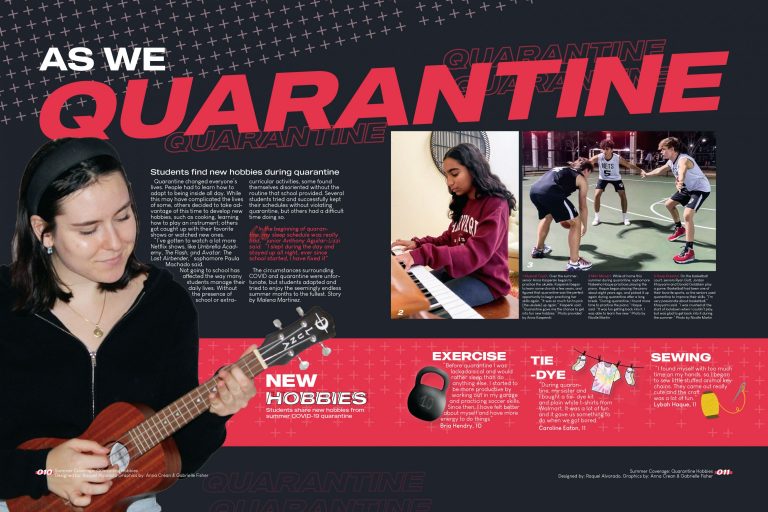 2021 CSPA Gold and Silver Crown Winners Announced
Written by Jenica Hallman, CJE
Congratulations to all the Columbia Scholastic Press Association Gold and Silver Crown winners! We are proud of our 23 schools who were named a CSPA Gold or Silver Crown winner. The winners were announced on a livestream video and on Twitter on Friday, March 18.
The 2021 Walsworth customer yearbooks named Gold Crowns are:
Aerie, Marjory Stoneman Douglas High School, Parkland, Florida
Apollo, Colonial Forge High School, Stafford, Virginia
El Corazón, El Camino Real Charter High School, Woodland Hills, California
Ledoian, Aledo High School, Aledo, Texas
Panther, H.B. Plant High School, Tampa, Florida
Raider, Gulliver Preparatory Middle School, Coral Gables, Florida
Raider, Gulliver Preparatory Upper School, Pinecrest, Florida
The Arena, Legacy High School, Mansfield, Texas
The Lion, McKinney High School, McKinney, Texas
The 2021 Walsworth customer yearbooks named Silver Crowns are:
Ayrie, Liberty North High School, Liberty, Missouri
Fusion, Hagerty High School, Oviedo, Florida
Hauberk, Shawnee Mission East High School, Prairie Village, Kansas
Indian, Shawnee Mission North High School, Overland Park, Kansas
Lair, Drake Middle School, Arvada, Colorado
Lair, Shawnee Mission Northwest High School, Shawnee, Kansas
Legend, William R. Boone High School, Orlando, Florida
Odyssey, University High School, Orange City, Florida
Oro, Cactus Canyon Junior High School, Apache Junction, Arizona
Sigma, Eastern Lebanon County High School, Myerstown, Pennsylvania
The Clipper, Kearney High School, Kearney, Missouri
The Minuteman, Lexington High School, Lexington, Nebraska
The Round-Up, Woodland Junior High School, Fayetteville, Arkansas
Additionally, the following new Walsworth customer for 2022 was named a Silver Crown for their 2021 book: Marquee, Alexander W. Dreyfoos School of the Arts, West Palm Beach, Florida.
The CSPA Crown Awards are among the nation's highest awards for scholastic journalism. The awards honor overall excellence of the publication in concept, design, coverage and photography. The yearbooks are judged by a panel of journalism and journalism education professionals. You can find a full list of winners on the CSPA website.