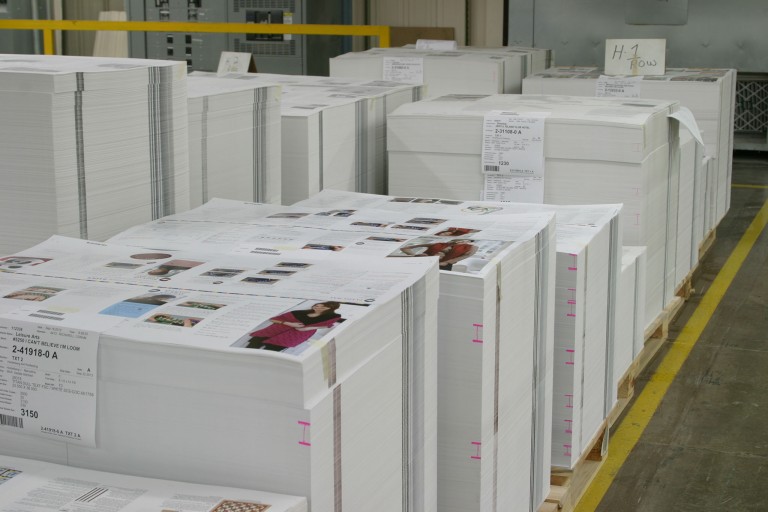 Walsworth believes in environmentally sustainable practices
Written by Shiloh Scott
Yearbooks are all about the past, present and future. They're a tradition. They capture what's happening at your school in this moment, and they allow people to look back on these times for many years to come. We believe in doing what we can so the students creating yearbooks in 2020 will live in the best world possible when they enjoy them again decades later.
Sustaining Forests
Walsworth was the first yearbook company in the U.S. to achieve Forest Stewardship Council® (FSC®) certification (FSC®-C004755). FSC is an independent organization that protects our forests. Through their many efforts, they ensure that the forest ecosystem is sustained, trees are repopulated for future generations and that people and the environment are treated with respect.
We are members of both FSC and Sustainable Forestry Initiative (SFI) organizations, dedicated to sustainable products and manufacturing processes. Our certification is audited annually and verified through on-site checks and inspections.
Reduce
We're always looking for ways we can reduce our use of resources. We have collected information on water, energy use and waste generated at our facilities since 1997. During that time, we have seen at 40% reduction in the energy used to produce yearbooks. We continue to work to further decrease our usage.
One of the ways we cut down on the amount of leftover material is through careful planning. We need to account for spoilage on any job we print – that's extra copies in case something goes wrong – but we keep those allowances as low as we can.
In the past decade, we've reduced our water usage by 60%! We do this by reusing what we can to minimize waste.
Recycle
When you go on a plant tour of Walsworth, it's impossible to miss the giant recycling bins stationed throughout the facility. All unused materials go into those bins, including scrap paper, aluminum and alloys. We even separate unprinted "white" paper from printed scrap.
Walsworth keeps a copy of the yearbooks we print in our sales and marketing office. At the end of every yearbook cycle, to make room for the next year's books, we recycle the old yearbooks.
Sustainable Materials
The inks we use on yearbooks utilize linseed oil made from flax. It's amazing that we can get inks that reproduce rich, saturated colors on all types of paper that consist of 12% vegetable oil! That oil comes from what would otherwise be vegetable waste, like stems, hulls and non-digestible parts of the plant.
Our Purchasing Department strives to find inks and cleaners with a dramatically smaller volatile organic compound footprint. When they find a new material, it goes through a rigorous approval process to ensure our carbon footprint is reduced. Their efforts are making an impact! Over the past 10 years, Walsworth has reduced its VOC emissions by 60%, despite increasing production. Even more impressive, hazardous air pollutants have been reduced by 90% over the same time period!
Digital Tools
We're using digital capabilities to cut down on travel and shipping. We prefer to send out proofs digitally, cutting down on the need to print as well as the impact that shipping can make. We also use virtual meetings when they can replace face-to-face, saving the enormous amount of energy used for travel.
Checking In
We conduct periodic evaluations of all our manufacturing practices, because how can you get better if you don't know where you are? Our audits include air and water quality, waste management and employee awareness. This is required at every Walsworth facility.
Additionally, we're committed to reinvesting in newer, more efficient equipment. Each generation of printing press and auxiliary equipment improves its impact on the environment, and Walsworth plans to reinvest our resources – both budget and employee training – in these improvements.