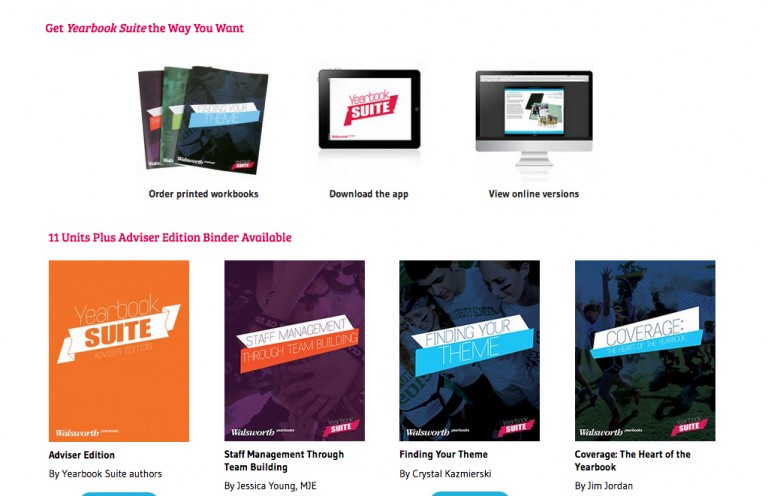 Use the Yearbook Suite curriculum the way you want
Written by Evan Blackwell, CJE
Walsworth's Yearbook Suite curriculum is a powerful resource that yearbook advisers are using to engage their students with collaborative learning activities. Now is the perfect time to learn how to use the Suite in your classroom.
The Yearbook Suite covers it all in 11 units, from Theme and Design to Writing and Photojournalism. There are student workbooks for each unit, as well an all-encompassing Adviser Edition.
However, the best part is that the curriculum is conveniently available the way you want it – printed editions, apps or online versions.
In the Yearbook Suite section here at walsworthyearbooks.com, you get all of the following:
Detailed descriptions of every unit
"Look Inside" links that provide a sneak preview of each unit
An easy-to-use form that allows you to place online orders
Quick download links for the units that are available in app and web versions