President's Collection Highlight Video Series
Celebrate our 2022 President's Collection with Mike Taylor, CJE, Jim Jordan and Sabrina Schmitz, CJE!
Your favorite yearbook experts took a deep dive into what makes each of these 31 books great. From the cover and the endsheet to the divider pages and the guts spreads, watch these brief videos to see what they did right. Students can follow along with our useful handouts that are individualized for each book.
Use the 2022 President's Collection Handout to follow along with each video.
Mike Taylor, CJE, is a Journalism Specialist with Walsworth Yearbooks. He taught yearbook, newspaper and television production for 13 years at Lecanto High School in Lecanto, Florida. As a well-known instructor at workshops and conventions across the country, Taylor has consulted with countless yearbook staffs to help them realize their full potential.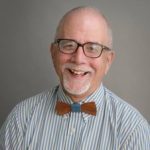 Jim Jordan is the former yearbook adviser at Del Campo High School in Fair Oaks, California, and now a Special Consultant for Walsworth Yearbooks. Jim was JEA's National Yearbook Adviser of the Year in 1996, and his yearbook staffs at Del Campo were frequent award winners. In 2019, he was honored by JEA with a Lifetime Achievement Award. He is also the host of the Yearbook Chat with Jim podcast on the Walsworth Yearbooks Podcast Network.
Sabrina Schmitz, CJE, is a Walsworth Yearbooks representative and the former publications adviser at J.W. Mitchell High School in Trinity, Florida. Under her leadership, The Stampede yearbook earned multiple CSPA Crowns, an NSPA Pacemaker, and was a Design of the Year Finalist. She was Teacher of the Year in 2013, was a District Teacher of the Year Finalist, and teaches at workshops and conventions nationwide.