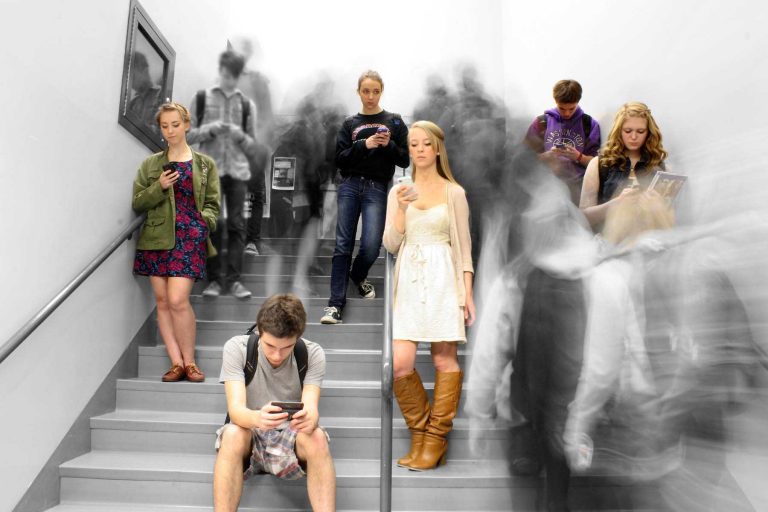 Photo by: Tiffany Folkes and Nikki Dalton
Photo Illustration on social media is a winner in Photo Contest
Written by Evan Blackwell, CJE
The Photo Illustration category in Walsworth's 2013 Photo Contest drew in a wide variety of creative entries, with photographers and photo editors showing off their skills to tell a compelling story.
Congratulations to the winners – Tiffany Folkes and Nikki Dalton from Cedarcrest High School in Duvall, Wash., who were chosen for the top prize in the category for their photo illustration, "Blind to the world around us."
Here was their description of the entry: "We put this picture on the social media phenomenon page of our yearbook. It represents how social media is making us blind to the world around us. The kids in color are on their cell phones and are unaware of those around them and how social media is affecting the way they communicate with others."
Tiffany and Nikki win a $100 Visa gift card for their photo and a pizza party for the Cedarcrest staff.
The best photos were chosen by Walsworth and the number of Likes on Facebook. Winners were selected by a committee of judges based on the following criteria: quality of photo (25%), appropriateness to category (10%), photography rules followed (25%), creativity demonstrated (15%) and viral nature as determined by the number of Likes (25%).