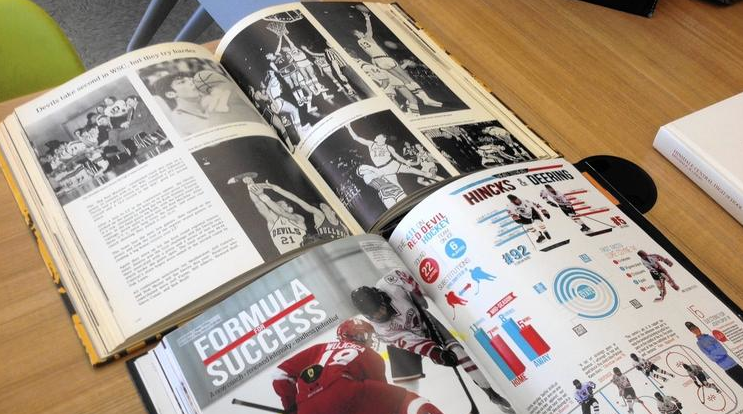 Hinsdale Central yearbook catches the eye of Tribune
Written by Evan Blackwell, CJE
This week, the Chicago Tribune wrote a feature on the tradition of yearbooks and the hard work that many schools put into the book each year.
The staff from the El Diablo at Hinsdale Central, a Walsworth Yearbooks school, was prominently mentioned in the story.
Hinsdale Central adviser Erin Palmer and co-editor Suraj Marwaha were both quoted, discussing the hard work and the process that goes into creating the book each year. Which in El Diablo's case this year will be 384 pages.
""When we look at our yearbook in 50 years, it will reflect the time. It's comprehensive," Marwaha told the Tribune.
Congrats to the Hinsdale Central staff for the much deserved attention and all their hard work!