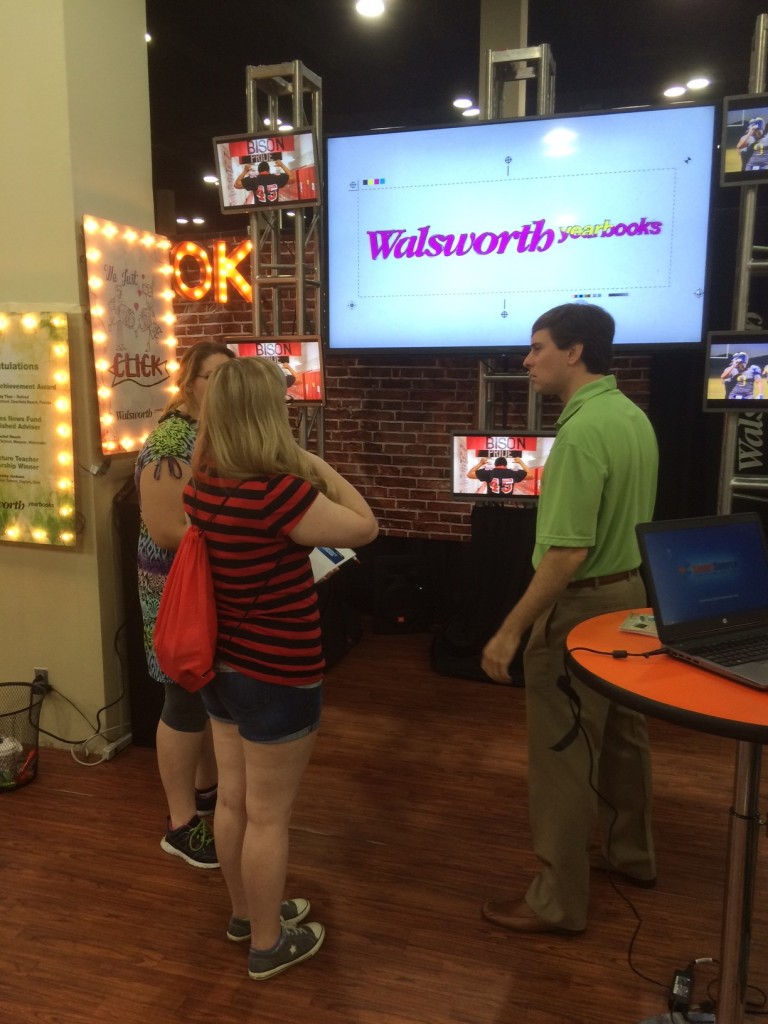 Walsworth booth opens as Orlando convention begins
Written by Evan Blackwell, CJE
The JEA/NSPA Fall National High School Journalism Convention at the Disney World Dolphin Hotel in Orlando officially kicked off on Thursday afternoon, as the exhibit hall opened and greeted what was expected to possibly be a record turnout for the show.
Positioned right near the entrance to the exhibit hall, the Walsworth Yearbooks booth displayed a large wall of monitors featuring videos to promote Online Design 2016, InDesign Enhancements and yearbookhelp.com, as well as some of the best images from recent Walsworth books.
Advisers who viewed a demo of Online Design 2016, Walsworth's Yearbook 3D or sat down for a session with Walsworth Journalism Specialist Mike Taylor were eligible to enter a drawing to win one of two Chromebooks or two Wacom artist tablets that will be given away on Friday.
Take a look around the Walsworth Yearbooks convention booth in the image gallery below!