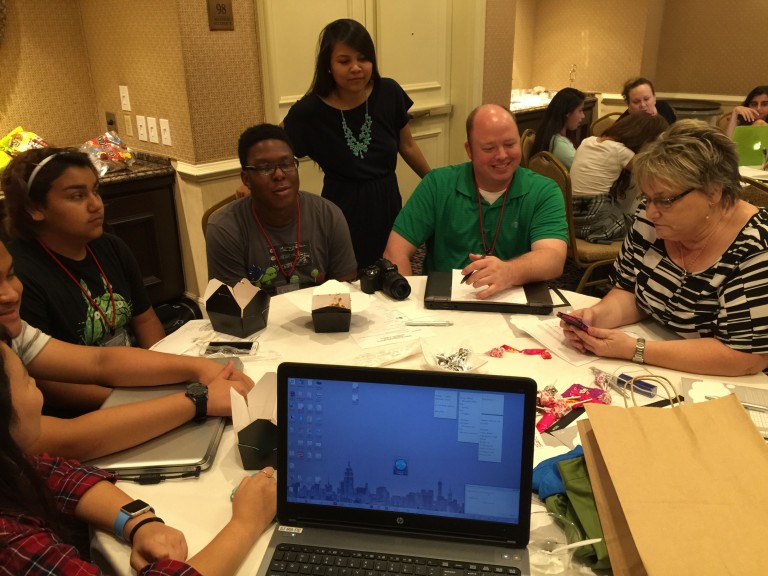 Walsworth Elite Weekends keep yearbook staffs busy in the fall
Written by Evan Blackwell, CJE
September and October will be busy months for Walsworth Journalism Specialist Mike Taylor, CJE, and the panel of instructors at Walsworth's five Elite Weekend yearbook workshops.
Starting in Kansas City (Sept. 8-10), Anaheim (Sept. 15-17), and Orlando (Sept. 22-24) in September, before finishing up with events in Dallas (Sept. 29-Oct. 1), and Washington, D.C. (Oct. 13-15), the Elite Weekends will attract hundreds of attendees looking to take their 2018 yearbooks to the next level.
Designed specifically for advisers and top-level editors, the Elite Weekends help staffs work on theme packages and cover all the latest design and coverage trends.
In addition to Taylor, this year's Elite Weekends will feature award-winning instructors, including Bruce Watterson from the Columbia Scholastic Press Association (CSPA), and former Journalism Education Association (JEA) Advisers of the Year Martha Akers, Renee Burke, MJE, Jim Jordan, Crystal Kazmierski, Susan Massy, Lori Oglesbee, MJE, and Dow Tate, as well as Leland Mallett, CJE, and Becky Tate, CJE, both past JEA Special Recognition Advisers, and Paul Fantaski, a past PSPA Journalism Teacher of the Year.
"We came to Elite Weekend with lots of ideas and left with our design and overall vision nailed down," said Jenny McClelland, adviser from Benicia High School in Benicia, California, whose staff attended Elite Weekend in previous years. "The experts pushed us to refine our ideas over and over again. Then we came back to school and were so proud to show the rest of our staff the great progress we had made."