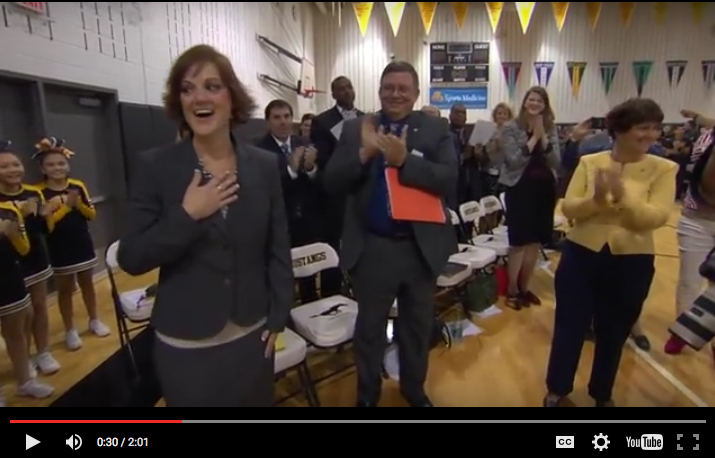 Educators at Walsworth Yearbooks schools win Milken Awards
Written by Evan Blackwell, CJE
The Milken Family Foundation selected educators from four Walsworth Yearbooks schools as recipients of 2015 Milken Educator Awards this week.
Amber Dortch, the principal at Hugo Owens Middle School in Chesapeake, Virginia, was surprised with the news of her Milken Award during a recent morning assembly.
Additional Milken Educator Award winners from Walsworth schools included:
Courtney Matulka, Beadle Middle School, Omaha, Nebraska
William Smithyman, Blue Valley Northwest High School, Overland Park, Kansas
Nick Williams, San Marin High School, Novato, California
Each year, the Milken Educator Award provides public recognition and financial awards to elementary and secondary school teachers and principals who are furthering excellence in education, as chosen by the Milken Family Foundation's independent committee.
You can learn more by visiting MilkenEducatorAwards.org.