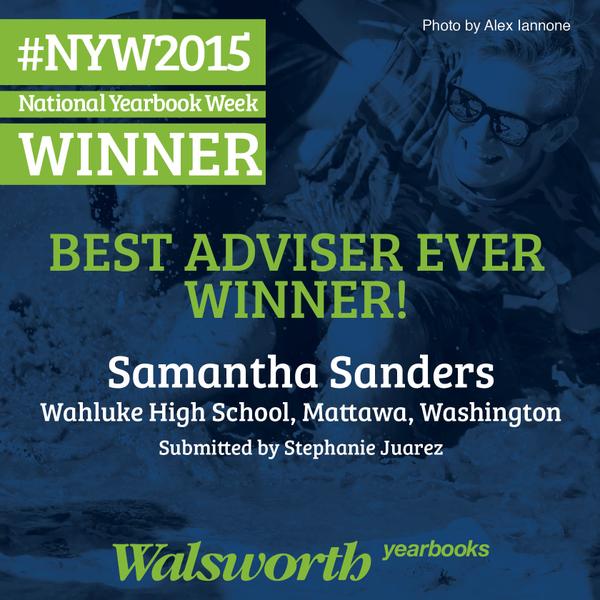 Wahluke High adviser inspires Best Adviser Ever Contest winner
Written by Evan Blackwell, CJE
Congrats to Samantha Sanders, the yearbook adviser at Wahluke High School in Mattawa, Washington, who inspired her yearbook staffer Stephanie Juarez to send in the winning entry for Walsworth's Best Adviser Ever Contest yesterday during National Yearbook Week.
Juarez used #bestadviserever to send us her submission on Facebook on Monday, outlining how Sanders "convinced the school board to let our school bring the yearbook back" last year. She continued:
"We would stop by her class if we ever got hungry, there were always snacks waiting for us. The back room in her classroom became the staff meeting room, the celebration room, and a place where we could go to open our hearts if we needed someone to talk to. We spent countless hours in the computer lab designing, editing, and spending time together, yearbook became more than a class, more than a club, we were a family. Mrs. Sanders is more than just an adviser she is our second mom."
Thanks to Juarez's efforts, the Wahluke staff will receive a $100 Visa gift card.
Even more contests and winners are still to come during National Yearbook Week!