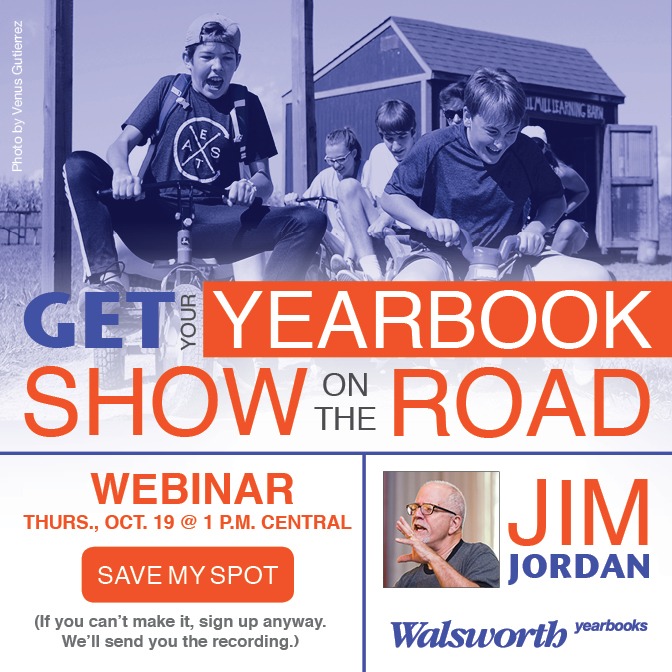 Today's webinar with Jim Jordan rescheduled for Oct. 19
Written by Evan Blackwell, CJE
The Walsworth Yearbooks October webinar, Get Your Yearbook Show on the Road!, originally scheduled for this afternoon, has now been moved to Thursday, Oct. 19, at 1 p.m. Central time.
The webinar will be hosted by Walsworth Special Consultant Jim Jordan, the recently retired award-winning yearbook adviser at Del Campo High School in Fair Oaks, California. The presentation will focus on how yearbook staffs can make everything come together for that all-important first deadline.
October is one of the most important months for yearbook staffs. Production is now in full swing and pages are starting to get completed. Jordan will provide tips for how your staff can get its production off to a proper start and going in the right direction.
Sign up for Get Your Yearbook Show on the Road! today. Even if you are unable to attend the live webinar on Oct. 19, you will be emailed the recording.
Comments are closed.