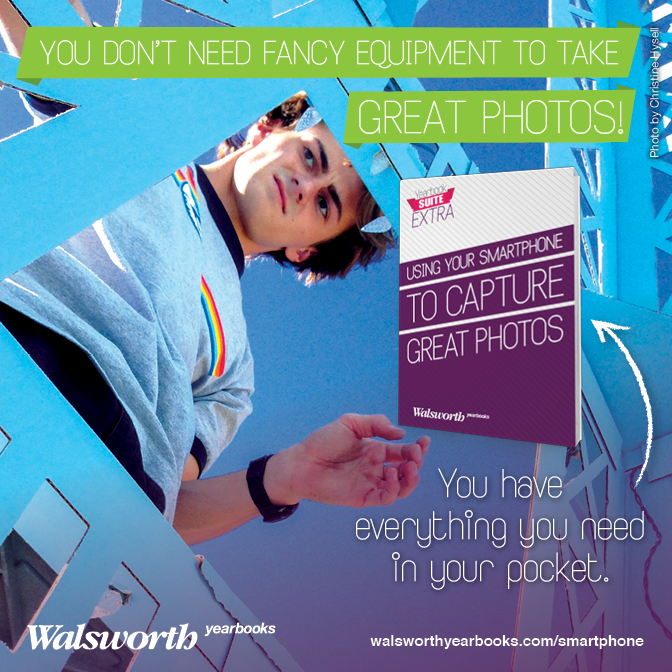 Time to start taking great yearbook photos with your smartphone
Written by Shiloh Scott
On this day of National Yearbook Week, we're celebrating great photography. Every year, Walsworth prints thousands of incredible pictures taken by student photographers.
However, we know that many yearbooks are working on a small budget. You may wistfully yearn for that beautiful DSLR and a collection of long-range lenses, but you don't need it. All you need is your smartphone.
The new eBook Using Your Smartphone to Capture Great Photographs gives you the rundown on how to take yearbook-quality photos with what you have available.
It lays out the basics of most phone camera settings, explains the fundamental rules of photography, lists good editing tools for smartphones, and highlights the importance of resolution.
We don't want a lack of equipment to hold you back. The photographs used in Using Your Smartphone to Capture Great Photography were all taken with a smartphone.
Photos taken with a smartphone camera can be incredible – you just need to get the basics down. This eBook will give your yearbook staff the skills to capture great photographs. Soon, you could be winning photography competitions without every shelling out for new equipment.
Comments are closed.