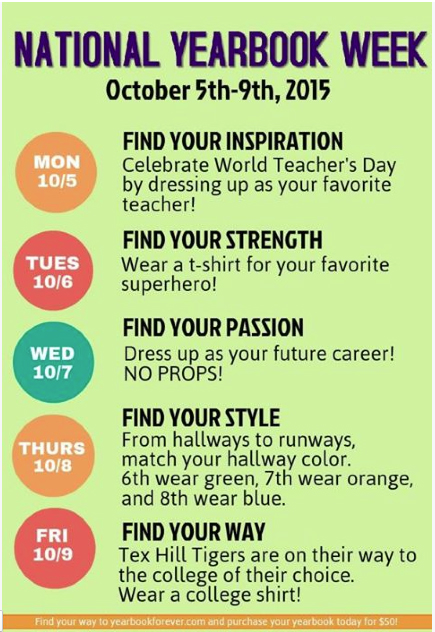 Tex Hill Middle School wins by dressing up their Yearbook Week celebration
Written by Evan Blackwell, CJE
The yearbook staff at Tex Hill Middle School in San Antonio, Texas, has really dressed up their National Yearbook Week celebration this week.
Every day this week the Tex Hill staff promoted a different theme dress up day that matched a section of this year's yearbook. As a result, Tex Hill was selected the winner of Walsworth's It's a Celebration Contest.
Tex Hill's schedule for the week included dressing up as their favorite teacher during Monday's World Teacher's Day (academics section), wearing a T-shirt for their favorite superhero on Tuesday (sports section) and dressing up as their future career on Wednesday (clubs/organizations section).
For their creative efforts, the Tex Hill staff won a $100 Visa gift card. Congrats!