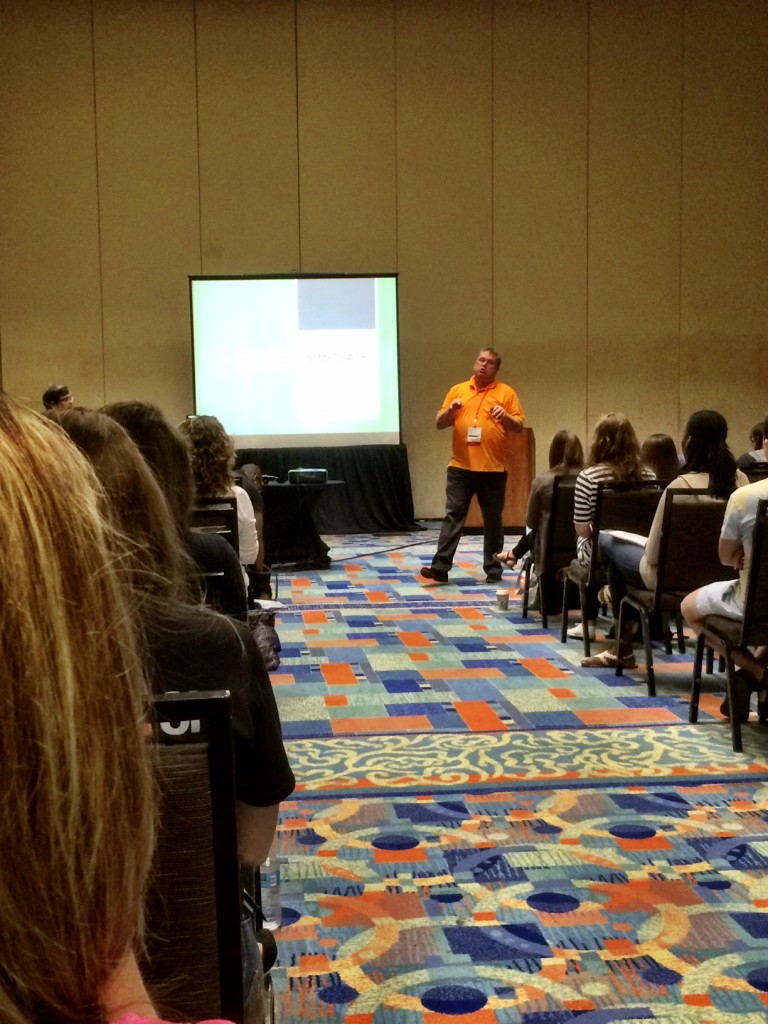 Taylor, Akers teach Orlando convention crowd about unique coverage
Written by Evan Blackwell, CJE
On the first full day of sessions at the JEA/NSPA Fall National High School Journalism Convention in Orlando, Walsworth Journalism Specialist Mike Taylor and Martha Akers, JEA's 2005 Yearbook Adviser of the Year, told a large crowd of yearbook students and advisers that it was time to start spicing up their books with non-traditional coverage.
"As a generation, the research shows us that you're reading less and you like quicker reads," said Akers. "Even with quicker reads, you can still tell compelling stories."
Akers and Taylor showed the audience a variety of ways they can provide those quicker reads on spreads, including facts and figures, Q&A's, quotes and timelines.
Taylor pointed out that when he was an adviser, he followed a rule that required his staffers to get at least three quotes in traditional, standalone stories. But in many of the sidebar examples and spreads shown, there were as many as 10-20 students quoted.
"We always tell you to add more people to the book," said Taylor. "Readers react more to this coverage."
Taylor emphasized that staffs should not "get rid of the traditional story" in their books. However, there is "going to be a year where some stories don't have a natural hook," said Taylor. "Sometimes homecoming is just homecoming."