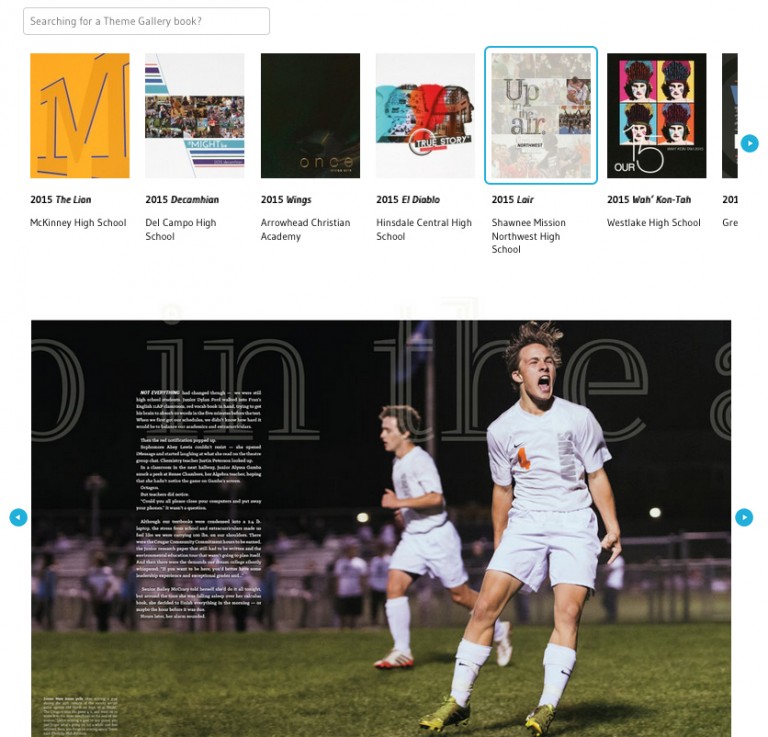 Take a look at all the ideas in Design Showcase
Written by Evan Blackwell, CJE
Yearbook staffs are always looking for some inspiration or a little boost of creativity for their theme, cover, coverage and layouts.
The Design Showcase area here at walsworthyearbooks.com is home to four galleries, which display images of some of the finest work done each year by Walsworth Yearbooks schools.
Each gallery contains its own Search engine that allows users to search by any of the fields, including school name, book name, editors and advisers.
Here are the four Design Showcase galleries: