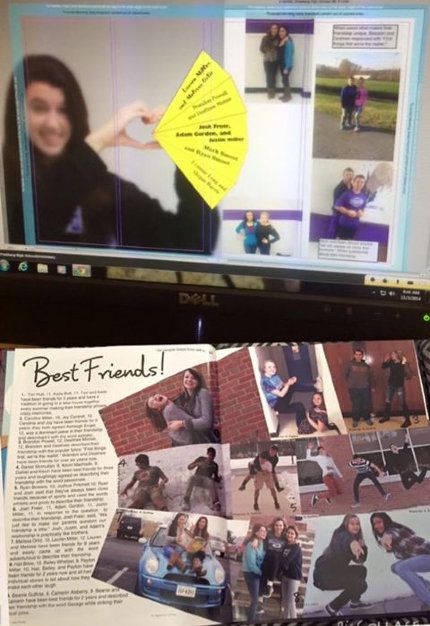 Strasburg yearbook staff wins Design it Better Contest
Written by Evan Blackwell, CJE
The yearbook staff from Strasburg High School in Strasburg, Virginia, capped off Walsworth's National Yearbook Week celebration by winning Friday's Design it Better Contest.
Strasburg editor Amelia Guthrie submitted the winning entry to our Facebook page using #designitbetter, and it was an example of a spread from Strasburg's own yearbook that was improved through the editing process.
The Strasburg spread was titled "Best Friends" and after the editors weren't pleased with the first attempt, Guthrie explained that the spread was recreated in a short amount of time.
"We made our own template, retook every picture, and even regrouped who would be on the page to have more coverage. This project, challenging as it was in such a short time, is something Strasburg is proud to call a success especially when looking at the beginning product," said Guthrie.
The Strasburg staff won a $100 Visa gift card for their entry.
The final winner from Walsworth's celebration will be announced this Friday, Oct. 16, when Walsworth names the winner of its week-long National Yearbook Week Marketing Contest.
Comments are closed.