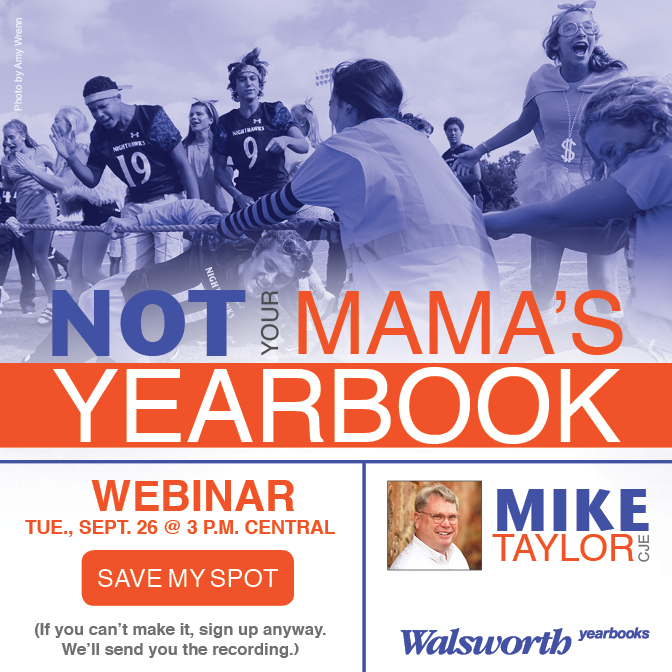 Replay of Not Your Mama's Yearbook webinar now available
Written by Evan Blackwell, CJE
A recording of yesterday's live webinar with Walsworth's Mike Taylor, CJE, Not Your Mama's Yearbook, is now available for viewing.
Taylor spent an hour talking yearbook trends.  The discussion focused on all the reasons and ways yearbook staffs should be bringing their 2018 books up to date and not simply sticking to traditions.
The presentation covered design, theme, coverage and included lots of spread examples and great story ideas.
Catch the replay of Not Your Mama's Yearbook today!