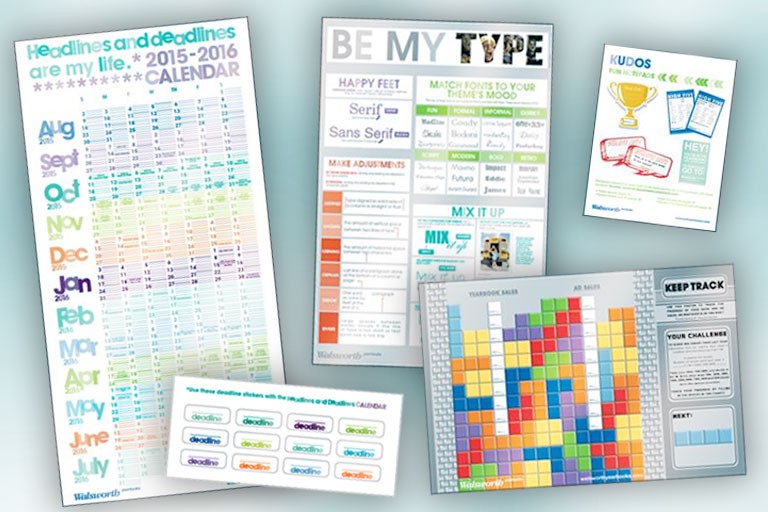 New Walsworth Starter Kit will brighten your yearbook room
Written by Evan Blackwell, CJE
As yearbook staffs return to school and get started on this year's book, one of the first items they will find waiting for them is their Starter Kit from Walsworth Yearbooks.
The Starter Kit, formerly known as the Marketing Kit, includes new items this year that will add a colorful touch to the yearbook room, while also serving some useful purposes.
The Starter Kit includes the following new items:
Fonts poster –Teach your staff about fonts and how to use them correctly.
Staff Calendar poster and Deadline Stickers – Keep your staff on track with deadlines and other key dates with this colorful, tall wall calendar and deadline stickers.
Sales Tracking poster – Help your staff track and push for more book and ad sales with this video game-inspired sales tracking poster.
Book sales and staff notepads flier – See the fun kudos notepads that are available to recognize your staff and our new notepads to let students know they're in the yearbook.
Have you opened your Starter Kit yet? What's your favorite item? Please share in the Comments below.
Comments are closed.