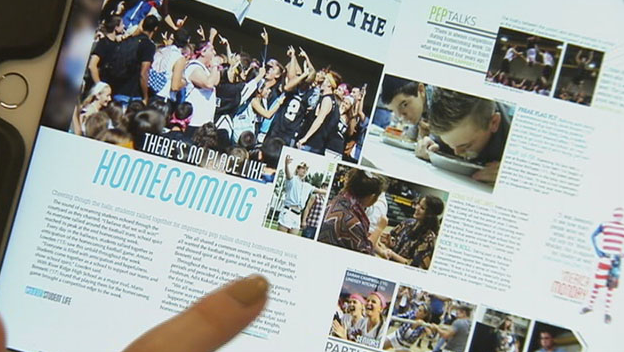 Mitchell staff uses innovative technology to make 2015 yearbook more exciting
Written by Evan Blackwell, CJE
The yearbook staff at J.W. Mitchell High School in New Port Richey, Fla., recently unveiled their 2015 book to students and parents.
However this year, they weren't just distributing their normal dazzling print edition. Thanks to technology from Walsworth Yearbooks, Mitchell was also able to create a digital app version of the 2015 Stampede to go with the printed book.
Local TV station Fox 13 in Tampa, Fla., recently visited Mitchell High to do an in-depth feature story on this year's book.
Not only is the 2015 Stampede available in print and app versions, but the staff also used some dazzling augmented reality throughout its pages as well, which were highlighted in the Fox 13 feature.
You can watch the story by visiting the Fox 13 website.