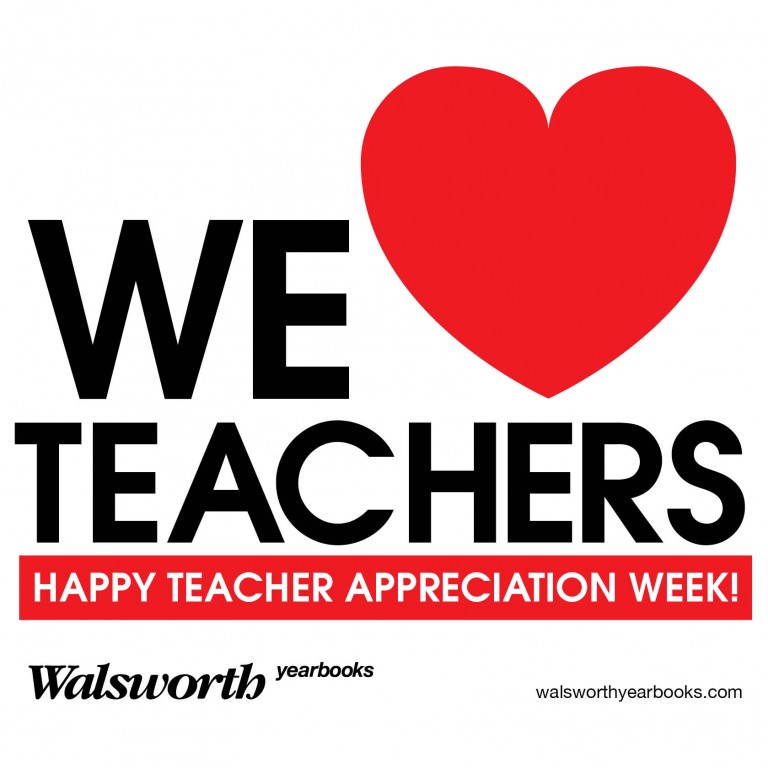 Let's celebrate Teacher Appreciation Week!
Written by Marketing Staff
May 4-8 is Teacher Appreciation Week, so all of us at Walsworth Yearbooks are excited to honor teachers everywhere.
We get the chance to work with amazing teachers every day and we see first-hand the difference they make in the lives of students, which is why this week is so important.
Tomorrow, Tuesday, May 5, is specifically National Teacher Day. The National Education Association (NEA) will be using the hashtag #ThankATeacher on social media, with a chance to win a $100 Visa gift card for your favorite teacher. You can see the full details here.
There are other ways you can thank your favorite teacher, including a card, poster, sign or even a surprise party.
The NEA website has downloadable signs and art to use.
How are you planning on celebrating Teacher Appreciation Week?