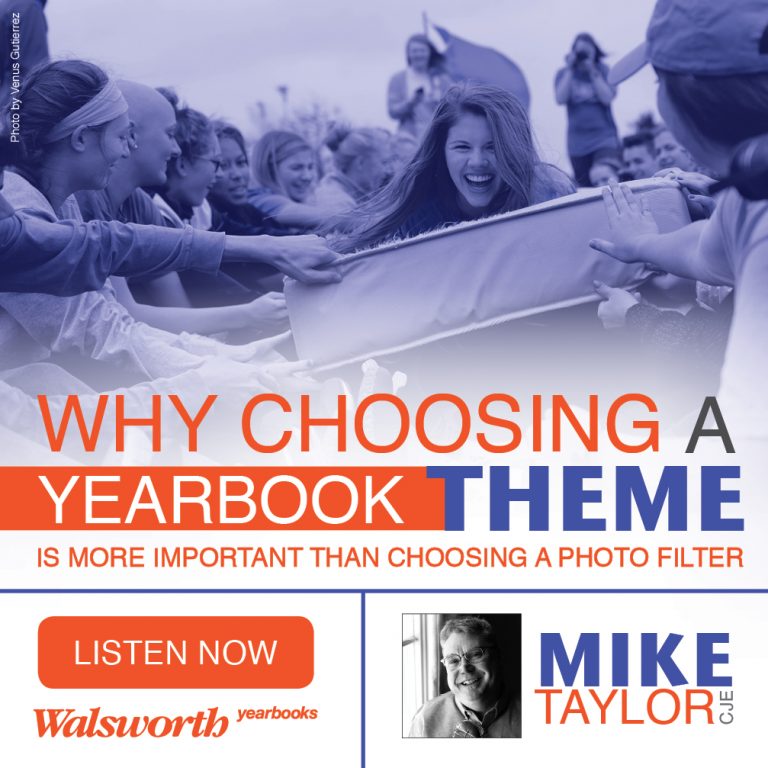 June webinar with Mike Taylor will get your staff started on theme
Written by Evan Blackwell, CJE
Summer workshop season is here, which for many of you means your yearbook staff will soon be heading off to camp to start thinking about cover designs and brainstorming for that perfect theme idea.
Walsworth's Mike Taylor, CJE, wants to help! He loves talking yearbooks (of course), and particularly loves talking yearbook themes. Which is why he just recorded his latest webinar, "Why Choosing a Yearbook Theme is More Important Than Choosing a Photo Filter."
In the informative hour, Taylor talks about all the elements that go into making a really creative yearbook theme, and how your yearbook staff can bring those elements to the entire book.
Plus, the best part, Taylor shows tons of amazing theme examples from new 2018 yearbooks.
Don't wait – watch our June webinar today!