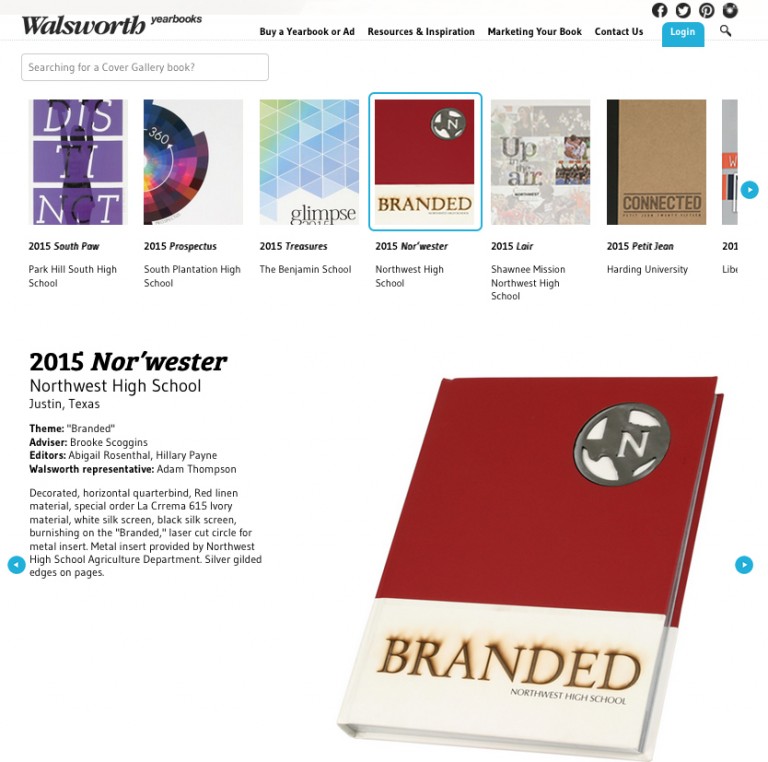 Get creative ideas for your cover in the updated Cover Gallery
Written by Evan Blackwell, CJE
Looking for some design ideas and inspiration with your yearbook cover? You need to visit the updated Cover Gallery in the Design Showcase area.
Each year, the Cover Gallery gets updated with new cover and endsheet images from some of the most unique covers done by Walsworth Yearbooks schools.
Several 2015 yearbooks were recently added to the Gallery, with more to come soon. Each entry also includes specific materials and applications the staff used on the cover.