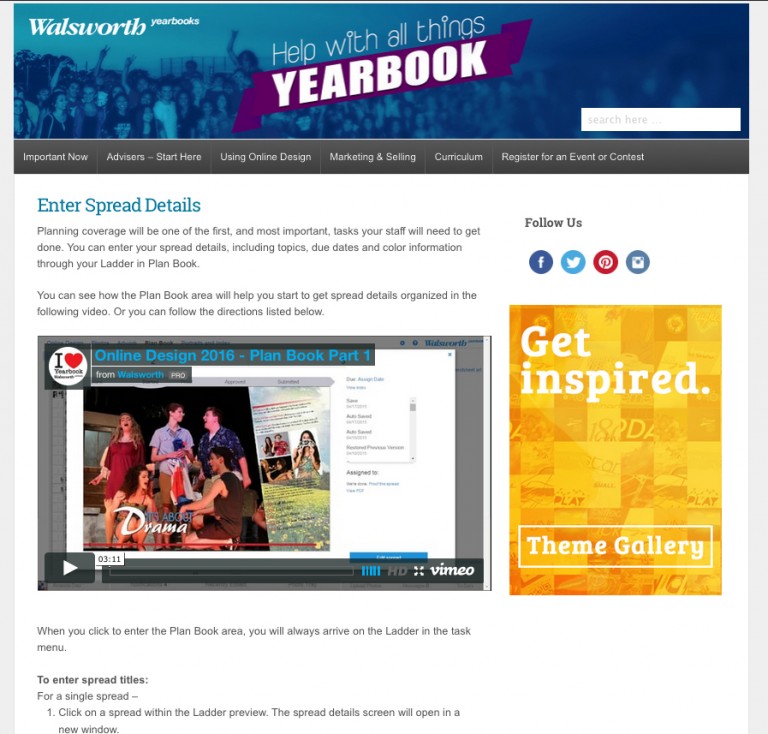 Find the resources you need at Yearbook Help
Written by Evan Blackwell, CJE
Creating a yearbook is an ambitious project, and even the heartiest of staffs will discover questions and come across the occasional stumbling block, which is precisely why Walsworth launched yearbookhelp.com. This website is the most comprehensive online help resource for yearbook staffers.
The yearbookhelp.com site will help you every step of the way – from learning to use Online Design through posts and videos to writing great captions to designing amazing yearbook spreads.
Walsworth Yearbooks schools that use Online Design can access this valuable resource from their Members Only home page. Just click on the Yearbook Help button located in the upper left of the screen.
Online Design users can also get to Yearbook Help by clicking the ? icon located throughout the site.
InDesign customers also have their own specially created version of yearbookhelp.com, which includes documentation on Walsworth's software Enhancements in the Using InDesign area.
If there is a topic you would like to see covered in Yearbook Help, let us know!