About our Employee Spotlights
We will be featuring the Employee Spotlight series on our websites to celebrate our amazing employees and give you a chance to get to know them better.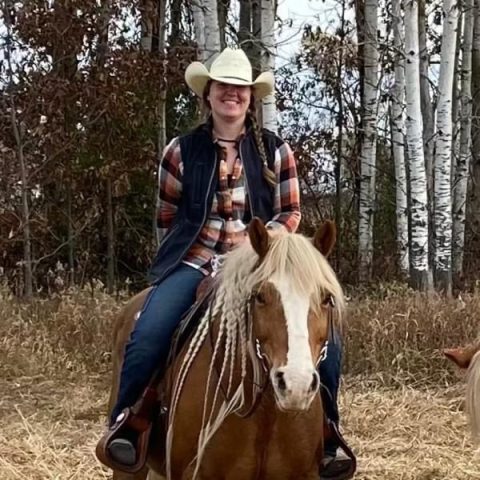 At Walsworth, I am Operator 2 on the Kolbus 32 perfect binder. I set jobs up on the machine and run them. Before becoming an operator, I ran the drill and pockets in Utility.
In my day-to-day work, I am either running a job and handling paperwork or doing a setup on the days I run the binder. On the days I don't run the binder, I am either on the back brick skidding/boxing or running the pockets.
I have been in the printing industry for almost four years. I started as a Ripon Printer employee before our location became Walsworth – Ripon.
Both of my parents worked at Ripon Printers years ago. When I started, my mom and my sister both worked here, and I was excited to work with my sister in bindery.
I enjoy the challenges of my job and I like the people I work with, and I love trying to make the best quality books possible.
If I had a personalized coffee mug at work, it would say "'Courage is being scared to death, but saddling up anyway.' – John Wayne"
A fun fact about me is I love going to rodeos, watching the bull riding, roping events and barrel racing.
I have two horses, Red, and Montey. Red, my 13-year-old Paint, is my trail horse, and I have been showing Montey, my 19-year-old Haflinger, in riding and driving classes for years.
When I'm not at work, I love traveling west, especially to Montana. In the winter, I take my horse Montey out in the fields with a sleigh. I also love trail rides, hiking, photography and baking.
Walsworth has provided opportunities for me to get out of my comfort zone and learn new skills.
In my community, I have volunteered at the local food pantry/thrift store.
One of my favorite memories here is the first night I got to run the binder by myself.