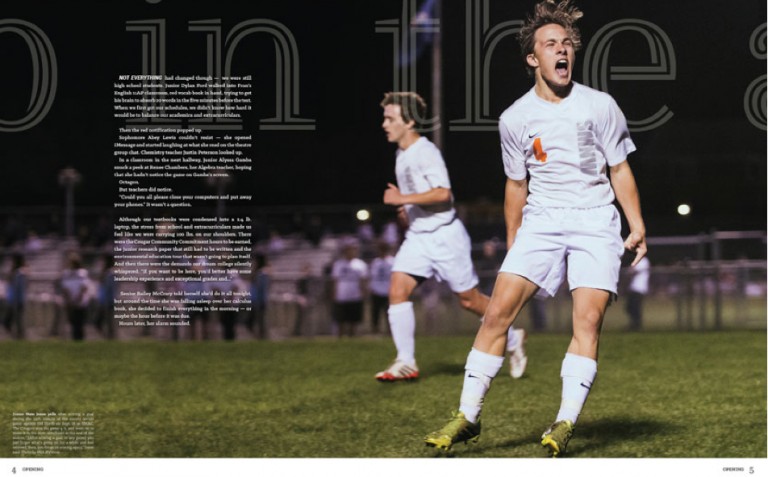 Eight 2015 yearbooks printed by Walsworth named CSPA Crown Finalists
Written by Evan Blackwell, CJE
Eight 2015 yearbooks printed by Walsworth Yearbooks were among the high school, middle school and college yearbooks announced as 2016 Crown Award Finalists by the Columbia Scholastic Press Association today.
The Walsworth yearbooks named Crown Finalists included:
Lair, Shawnee Mission Northwest High School, Shawnee, Kansas
Legend, Boone High School, Orlando, Florida
Munhintou, Gresham High School, Gresham, Oregon
Pride, Franklin High School, El Paso, Texas
The Raider, Gulliver Preparatory School, Miami, Florida
The Scrapbook, Westfield Middle School, Westfield, Indiana
The Tower, Loyola Marymount University, Los Angeles, California
Wings, Arrowhead Christian Academy, Redlands, California
Two additional 2015 yearbooks – Hauberk from Shawnee Mission East High School in Prairie Village, Kansas and Indian from Shawnee Mission North High School in Overland Park, Kansas – were also named Finalists. Both schools are new to Walsworth Yearbooks for 2016.
The Crown Awards honor top student publications chosen from CSPA's members.  Crowns are selected for overall excellence in a head-to-head comparison. During Crown consideration, publications are judged on their excellence as shown by their design, photography, concept, coverage and writing.
The Crown Finalists are in high school, middle school/junior high and college categories. The Finalists will receive either Gold Crown or Silver Crown awards and will be announced in March 2016 at CSPA's spring events in New York City.
The entire list of Crown Finalists can be found at the CSPA website.