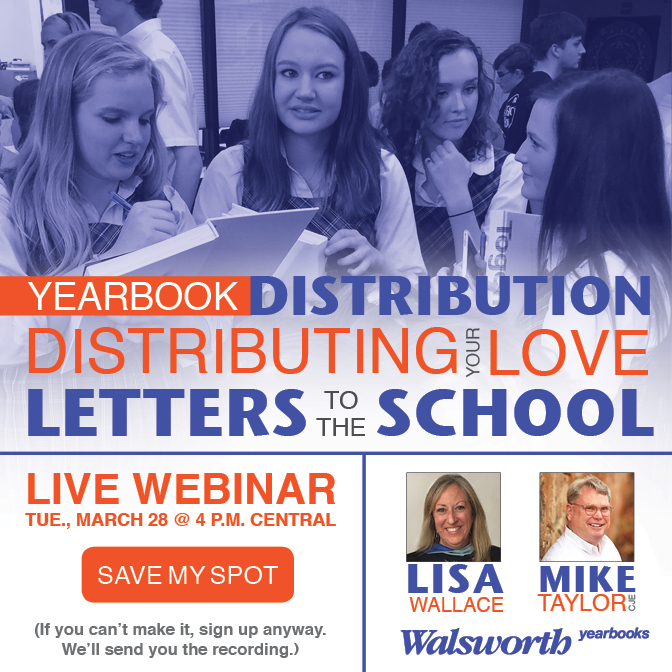 Catch the replay of our March distribution webinar
Written by Evan Blackwell, CJE
If you were unable to attend our March 28 webinar, "Yearbook Distribution: Distributing your love letter to the school," you can still watch a replay of the presentation.
Lisa Wallace, yearbook adviser at Fort Worth Country Day School, and Walsworth's Mike Taylor, CJE, spent an hour reviewing how to prepare for distribution day, how to promote the big event and other important tips to keep in mind to make sure your book distribution goes smoothly.
You can gain access to a recording of the webinar by visiting this link.
The Walsworth Yearbooks webinar series for new advisers will continue in April. Full details on our April event will be announced soon here in the Blog. Stay tuned!