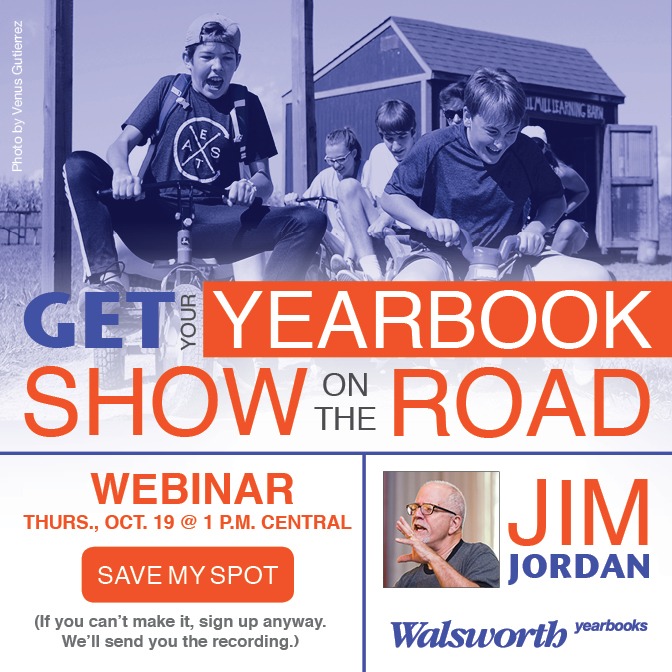 Catch the replay of Get Your Yearbook Show on the Road webinar
Written by Evan Blackwell, CJE
The recording of Walsworth's Oct. 19 webinar, Get Your Yearbook Show on the Road, is now available for viewing.
Former award-winning yearbook adviser and current Walsworth Special Consultant Jim Jordan hosted the hour-long session, which focused on different systems that yearbook staffs can put in place to be more successful as they prepare for the first deadlines.
From training at the beginning of the year to developing staff communication and creating work flow processes for spread creation and proofing, Jordan covers a wide variety of topics.
You can watch the recording at the following link, and you can download a PDF of Jordan's presentation here.