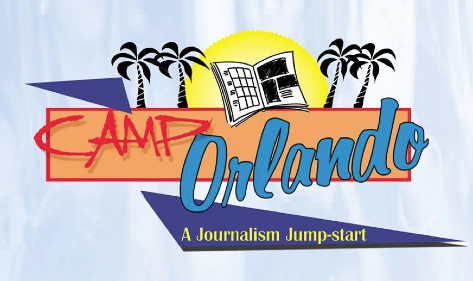 Camp Orlando students see feature published in Sentinel
Written by Evan Blackwell, CJE
Students from the Camp Orlando summer journalism workshop have a history of seeing their work get published in the Orlando Sentinel newspaper, as we've documented before in the Yearbooks Blog.
This year, students Emily Draper and Isabel Hanewicz from Robinson High School in Tampa, Florida got their story published in the Sentinel after covering a session at Camp Orlando featuring University of Central Florida basketball player Adonys Henriquez.
Henriquez, an Orlando native and a highly recruited player out of high school, chose to stay close to home and play at Central Florida to be close to his younger brother, who has battled kidney failure since birth.
Congratulations to Emily and Isabel for the fantastic article on an inspiring story!