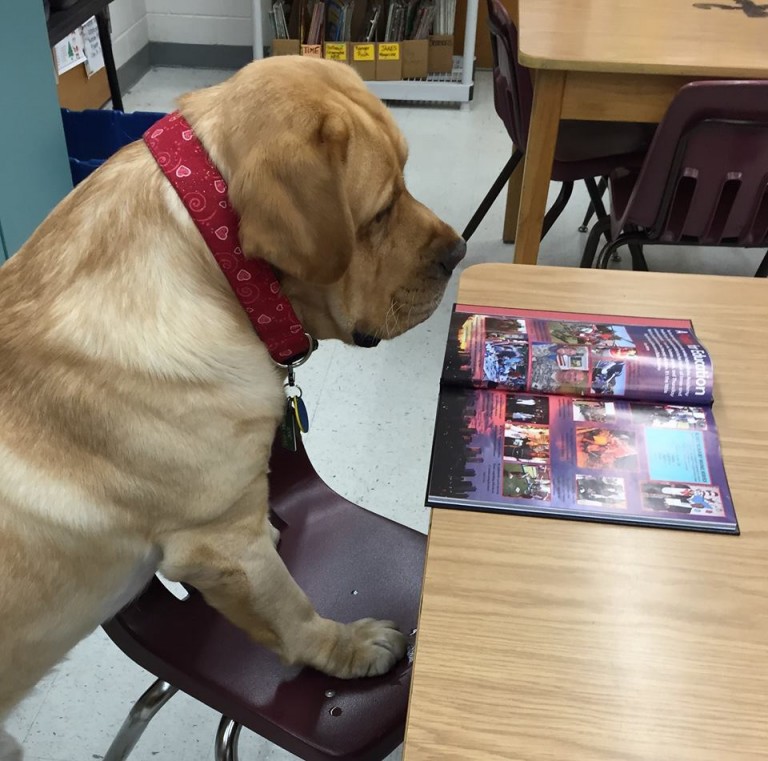 Blake Academy pup Simon all grown up
Written by Evan Blackwell, CJE
Remember Simon, the lovable English Lab pup that spends deadline nights with the yearbook staff from Blake Academy in Lakeland, Florida?
Blake adviser Antje Wetherington sent in a new picture of Simon, which you can see above. He's not quite so little anymore!
Even though Simon has grown up, he still loves yearbooks and interacting with the Blake yearbook staff.
Does your yearbook staff have a pet or mascot that visits school and keeps spirits high?