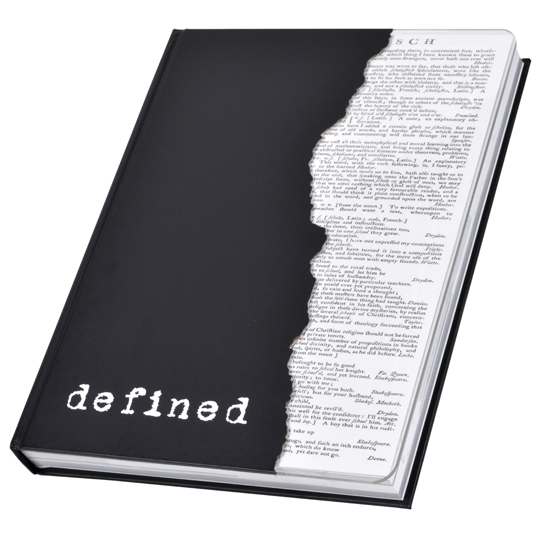 2017 Jack Britt High cover uses "defined" design
Written by Jamie Chambers
In this week's Cover Spotlight, let's take a closer look at the cover of the 2017 yearbook from Jack Britt High School in Fayetteville, North Carolina.
"defined" is the theme of the 2017 Jack Britt book. The word "school" is defined on the front endsheet and can be seen through the cover since Plexiglas was used to create the front cover. The Plexiglas was then wrapped with a Rich Matte Jet Black cover material.
Rather than a straight line, the black cover material has a rough, deckled edge, giving the effect that the cover page has been ripped away. The theme "defined" is applied in a white silk screen on the black cover material.
The black and white color scheme is a great contrast for this cover. Awesome job!